Ducted Heating & Air Conditioning Repairs & Services Melbourne
Escape the harsh Winter! Get Fast, Expert Heating Repairs & Services. Technicians Across Melbourne. Speak to our friendly team today.
Ducted heating and AC service in Melbourne – Everything for your comfort
Make your place feel cosy in any season with Thomas Airconditioning. We specialise in professional ducted heating and aircon services in Melbourne to help you maintain a favourable climate indoors. No more stuffy, cold and unbearably hot homes and offices!
With Thomas Airconditioning, you're guaranteed to get stellar and prompt service. Our ducted heating and air conditioning specialists are certified and have hundreds of units checked under their belt. Do you have no idea what is wrong with yours? Don't worry. When our technicians are on your premises, every cooling and heating problem is solvable.
Heating and air conditioning service, maintenance and installation
Whether you want us to mount a new A/C in your office or adjust your gas ducted heating system, we'd love to help. Thomas Airconditioning is up for installation, maintenance, cleaning and repairs for old and modern heating and cooling units.
Our heating and air conditioning service will make your system more efficient, healthier and longer-lasting. Schedule it now to feel your best in your place and pay less in bills!
Affordable & Quick Repairs & Services
For all Cooling and Heating
Thomas Airconditioning is the leading specialist in repair, service and maintenance of all cooling and heating systems. We have built our reputation on quick response, quality of workmanship and fair pricing. We pride ourselves on reliability and professionalism.
Servicing all major brands across Metropolitan Melbourne, our technicians are just a call away, always welcoming new customers, both residential and commercial, with top quality service.

If your air conditioner or gas ducted heater is playing up, give us a call. We can provide advice over the phone or arrange to send out a qualified technician & recommend the best options for your particular needs.

Servicing is the prevention of failure. Repairs are costly so we believe it is better to service your heaters and airconditioners before they break down. Service contracts available.


Does your heating system seem to work improperly? Leave it to our professionals! We pride ourselves on having the advanced equipment and broad expertise to ensure unmatched repair and maintenance services."

If you're looking for any new air temperature control system for home, office or commercial building, get in touch to organize a quote. We will recommend the best options for your particular needs.

Air Duct Cleaning Service
Duct cleaning can prevent harmful pathogens from spreading around your home & office. Using the latest technology, we will clean & sanitize your entire ducted system.
In the event of a breakdown, Thomas Airconditioning service contract customers receive priority service and discounted repair and replacement costs.
Scheduled preventative maintenance at regular intervals will extend the life of your airconditioning system, prevent costly and premature failure and ensure that your aircon is operating at maximum efficiency, thereby lowering your energy costs.
Very polite and clean cut tradies. Took off their boots before entering our house. Good job. Fair price. Rare to see these days.
Megan
Balwyn
The guys at Thomas Airconditioning installed our entire ducted system. They were well organised and on schedule. Big thanks! Nice and warm!
Fiona
Beaumaris
Great job Thomas boys. Neat workmanship!
Scott
Narre Warren
The guys from Thomas Airconditioning were punctual and polite, they cleaned up after themselves and I am very pleased with their service, I would definitely recommend them to others.
Monica
Templestowe
It's nice to see some companies provide well presented trades people with manners, appreciated, cheers.
Henry
Malvern
Thomas air conditioning fixed our air conditioning zoning control quickly and professionally. They turned up slightly earlier than booked and were able to pinpoint the issue. The service man did have to go back to the office to get a new part, but that only took 15 minutes and was within the first hour charge. I asked a lot of questions regarding maintenance and the serviceman was generous and detailed. I would recommend this business and will use them in future if needed.
Jin
Keilor East

Panasonic Air Conditioners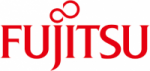 Mitsubishi Air Conditioners


Issue detected? We're on it
Is there insufficient airflow when you expect your A/C to make quick work of heat? Does your heating system fill your space with a stale odour? Thomas Airconditioning to the rescue!
With Melbourne's quickest heating and air conditioning repair service, it's only a matter of time before your unit is back in all its comfort-enhancing vigour. Our specialists have an eye for A/C imperfections, and troubleshooting is our second nature. If there's a unit problem you don't want to put up with, let us come and fix it for you – be it at your home or on commercial premises.
Why call Thomas Airconditioning?
Does your place feel too hot or cold? Has the air quality got worse at your home? You can't go wrong with our service in Melbourne because:
We get the job done quickly

. Every minute of a malfunctioning heating

or cooling system may cost you comfort. Our technicians are never

late to address the issue swiftly.



We charge reasonable fees.

You can expect

affordable AC repairs

and ducted heating services

that won't break the bank.



You can ask for a quote in advance

. We know you hate unexpected bills. Call us, and we'll

explain what goes into the heating or

air conditioner service cost

for your unit before we arrive.



You can get a service contract

. With this contract, your heater or A/C is serviced on

a first-priority basis. There's no waiting time for emergency

repairs or scheduled maintenance. Also our service contract

customers will enjoy heavily discounted rates.



Getting ready for winter or summer is way easier with Thomas Airconditioning. Turn to us for ducted heating and air conditioning repairs in Melbourne to make sure nothing kills your comfort!

Have questions or just looking to get in touch?
Contact us on:
Office Location
Factory 2, 1-3 Bricker St,
Cheltenham VIC 3192